Bermuda Shorts and Pink Sand
Mark Twain once wrote, "You go to heaven if you want, I'll stay here in Bermuda".
I've had a long standing love affair with the beautiful island.  I have been under her spell ever since my parents settled there for eight years in the 1980's, my clergyman father tending over the charming congregation of a pastel pink Presbyterian Church on the hillside of Hamilton.  I would visit, roar about on my scooter, and explore every narrow lane, roundabout, and pink sand beach.  I swam in her crystal-clear waters, dove her wrecks and black corral, and visited her rum-laden hangouts, introducing myself to Rum Swizzles and Dark and Stormies.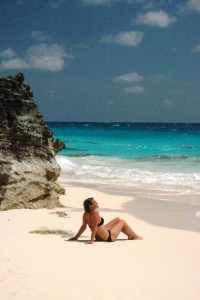 They say good things come in small packages.  Only 21 miles long and two miles wide, Bermuda is a loosely‑ linked chain of islands with lush, rolling hills, beautifully‑tended gardens, and ocean views everywhere you look.  It is a welcoming place, from the cheery-polite locals, the caring service and the sophisticated ambiance, to the nightly chorus of the peeping tree frogs, or the resident Fairmont Southampton rooster who walks the gardens and offers up his daily morning wake-up call.  The pastel colours of the buildings, with their brilliant, white, sloped, terraced, rain-collecting roof tops, complement the pink sand beaches and the inviting iridescent turquoise waters beyond.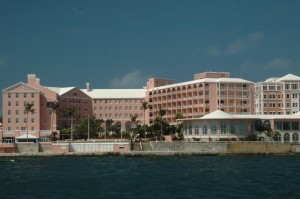 Make sure you experience the Bermuda fish chowder liberally laced with sherry pepper sauce and black rum at the Frog and Onion in Hamilton, Rockfish at the Barracuda, curried conch stew at the Black Horse Tavern at St. George's and a Rum Swizzle in the original Swizzle Inn at Bailey's Bay, a carefree family‑owned landmark.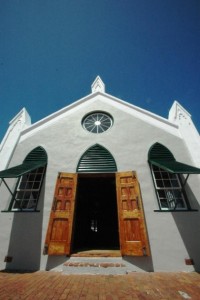 My wife and I spent three nights at the Fairmont Hamilton Princess.  You can spend a day here exploring the parks, museums, and British‑style pubs, seafood restaurants and eclectic shops. We hopped on the ferry for a scenic trip to Somerset, site of the Bermuda Maritime Museum and Dockyards, with restaurants, a craft market, galleries, and a wonderful dolphin show inside the 19th century Dockyard Keep.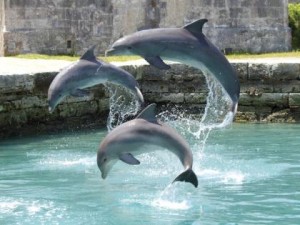 For the remaining four nights of our week's stay, we found the best of Bermuda at The Fairmont Southampton. The palatial pink hotel crowns the 100‑acre resort, surrounded by an executive golf course.  An efficient trolley delivers you to a spectacular private beach.  Adjacent to the Fairmont's beach club is stunning South Shore Park and famous Horseshoe Beach, considered one of the top 10 beaches in the world. We walked for two miles along a labyrinth of coral caves and cliffs that jut from the satiny pink sand.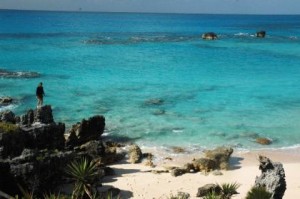 A visit to Bermuda seduces your senses, delights, rejuvenates and inspires, just as it had inspired Mark Twain long before – it is a little piece of paradise.
If You Go: No rental cars are available in Bermuda.  The best way to get around is by taxis, which are expensive, or motor bikes, which are fun, if a little dangerous. There are also ferries, horse‑drawn carriages, and an extensive and friendly bus system.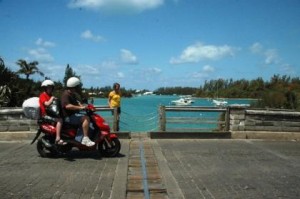 Contact the Bermuda Department of Tourism www.bermudatourism.com.